4-5 years ago, I decided on a total remodel of my kitchen garden. Over the years, it had developed into something of a maze with 30-40 raised beds in different sizes and in the cheapest larch wood I could find - the durability was then, and boards had to be repaired or replaced regularly. On top of this, they often had to be covered either with plastic to be able to get an early harvest - or with insect nets as more and more flying pests appeared against which the various crops had to be protected. Both the plastic and insect nets had to be stretched over arches and held down with boards or pieces of old tiles. It was difficult to get things to close tightly again every time you had weeded or harvested something in a bed - and in a storm, coverings could easily blow off completely. It was a mess: the pests still slipped in often, and I was constantly walking and falling over the tiles.

When, after a season, I again had to repair several beds, I chose instead to replace it all with Growcamp's tunnel beds with superstructure. And I have absolutely no regrets. The quality of the larch wood is quite different, and the superstructure makes the daily work in the kitchen garden extremely much easier. The beds have the same dimensions, so that the different covers fit them all. And the most labor-saving is that both plastic, insect nets and bird nets are fastened with velcro. It's easy to take off and on so things end tightly, the sunflowers no longer get entangled in the net over the strawberries, flying pests are kept out - and it has obviously also become harder for the spanish slugs, which now can not just slip under a net . And finally, I no longer go and stumble across the pieces of tile. Garden life has become a lot easier.

Happy New Year!
By Peter Norris, December 2021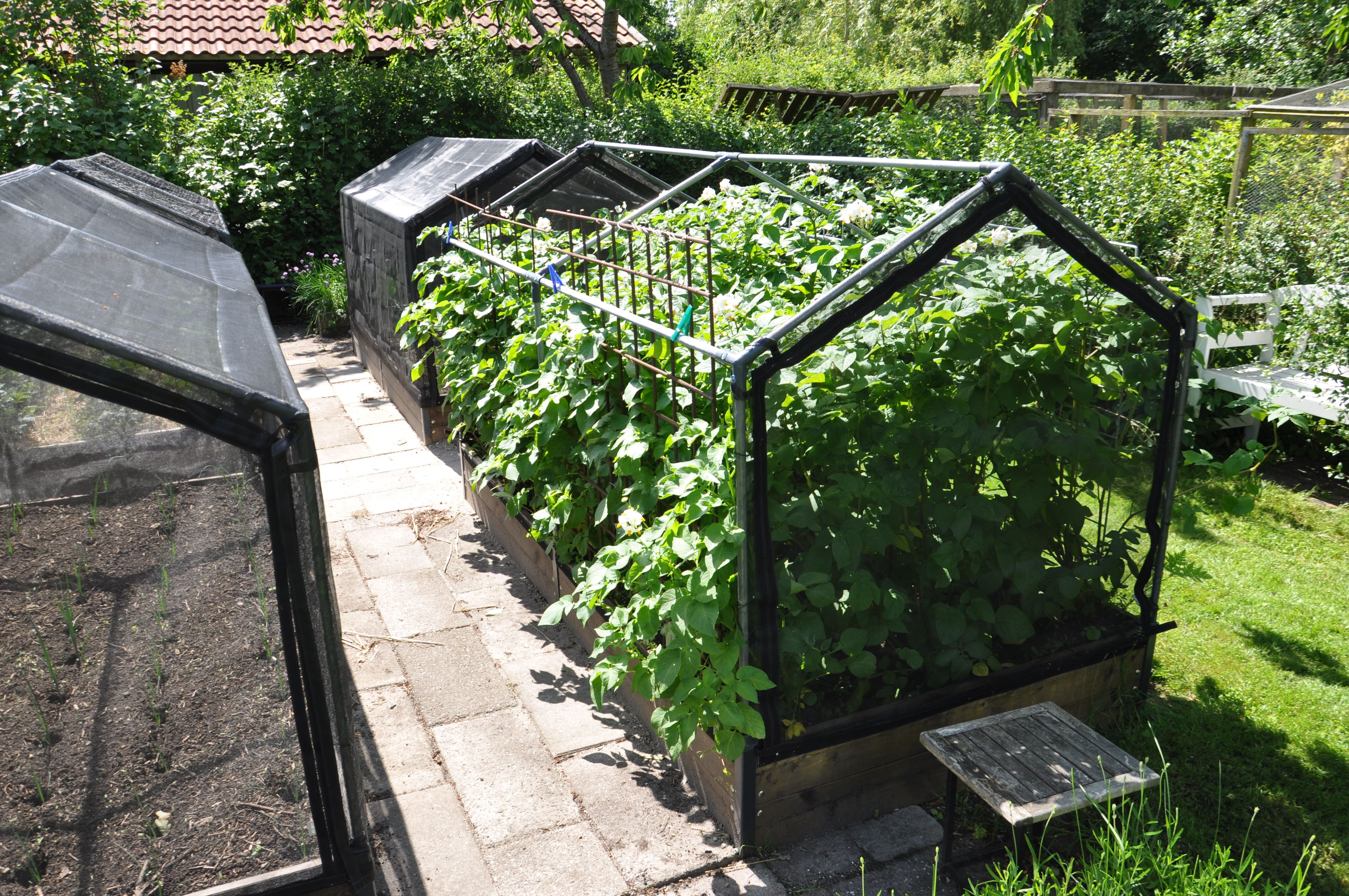 The picture belongs to Peter Norris. Peter Norris' kitchen garden.