As a garden owner, there is hardly anything more annoying than when your highly prized vegetables disappear into the mouths of disgusting killer snails or other pests - or are knocked down by wind or cold.
That's why GrowCamp specializes in COVERED raised beds.
The cover consists primarily of a dark, fine-meshed insect net, which is held in place by velcro all around. It keeps out snails, insects, cabbage butterflies, deer, birds, chickens, balls and other toys. In addition, the net slows down strong winds and heavy rain, so that the plants get optimal growth conditions. The Velcro closure makes it easy to open the cover when sowing, planting and harvesting.
In addition, it can be covered with window foil, which provides a greenhouse environment and the opportunity to start significantly earlier in the spring and end in late autumn.
GrowCamp offers two different types of superstructures for raised beds: 1) GrowCamp superstructure and 2) Tunnel superstructure.
1) GrowCamp superstructure for raised beds - the exclusive protection for your vegetables!
Available for all beds with a width of 120 cm. The superstructure is divided into sections of 120 cm in length and as many sections as desired can be put together. They come with end caps in plastic. Both insect nets and plastic foil are included with the sides.
The rafters for the superstructure are made of PVC profiles with mounted velcro rails. Gables, insect nets and plastic foil for the sides are also with velcro, which closes to the rafters and the raised bed itself below. This provides a protected environment which makes it easy to obtain a high yield of clean, unsprayed and resilient vegetables and herbs.
Advantages of GrowCamp superstructure:
The sides are mounted with insect nets inside. Above, strong plastic foil can be rolled down, which provides a greenhouse environment.
Due to the 120 cm section division, you can easily open exactly where you want to plant or harvest.
The bracing tube that connects each section can be removed when you need to work in the bed.
Suitable for herbs and other vegetables that you would like to pick and care for often.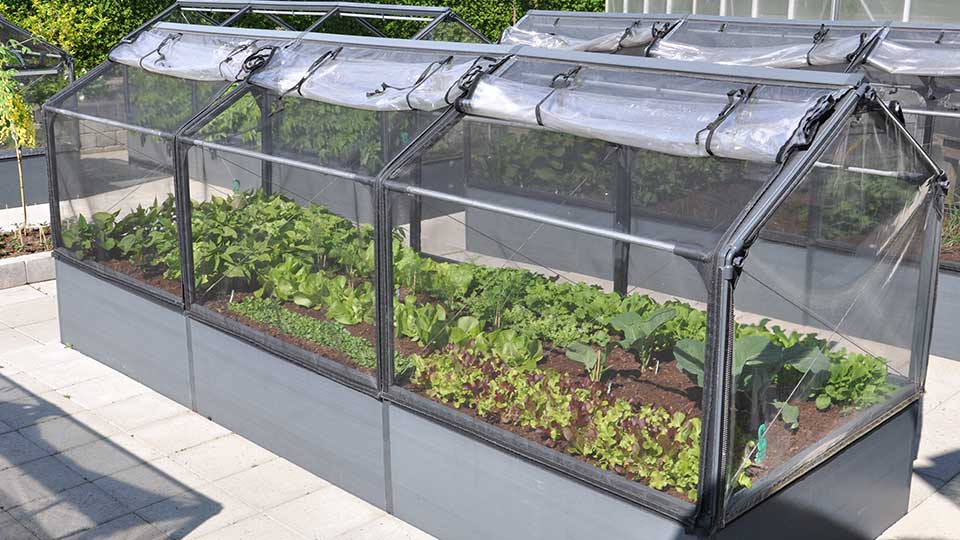 2) GrowTunnel superstructure - the simple and more flexible form of roofing
Now also available for 3 pallet frames of 80 x 120 cm - assembled to 120 x 240 cm - or for mounting on your own raised beds! Click here!
With a GrowTunnel, you get both an affordable and easily removable cover for your raised beds. GrowTunnel is available for beds of 240 cm and 360 cm in length. You can cover with insect nets, bird nets or plastic foil. Comes with pipe frame in galvanized pipes and joints in cast PVC.
A GrowTunnel allows you to protect your vegetables and ventilate in the most optimal way.
Choose as needed between 3 types of canopy in the longitudinal direction of the bed:
Insect net - protects against killer snails, carrot flies, cabbage butterflies, pea wrappers, pigeons and other birds, strong winds or hail, cats, balls and other unwanted.
Plastic cover - provides a greenhouse environment. Easy to open when it gets too hot
Bird nets - keep pigeons, sunbirds, chickens, deer, cats and other things away from the vegetables. Gives bees free access.
If you have several raised beds, you can move around the canopy between the beds according to what is needed at a given time of year. The strawberries only need protection for a short time, after which you can use the bird net in other beds for e.g. to prevent the birds from taking freshly sown seeds. The plastic cover can be used very early in the season to protect freshly laid potatoes. Later in the year you can use the cover to get a good start on e.g. beans and may or for chili and other heat-demanding plants.
Advantages of TUNNEL superstructure:
Visually takes up less space in the garden
Easy to move - greater flexibility
Lower price
Suitable for larger kitchen gardens with crop rotation
Suitable for vegetables that are not inspected and harvested often
Suitable for strawberries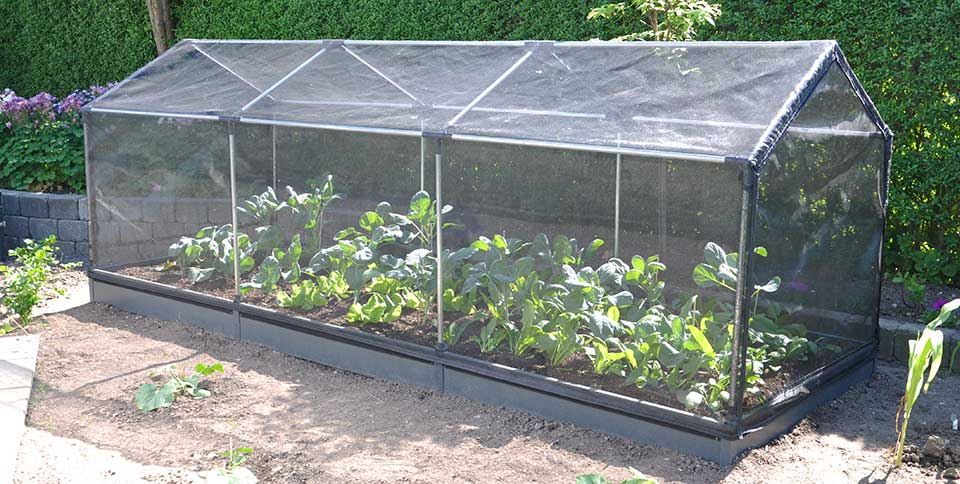 Cabbage protected by insect nets in TUNNEL raised beds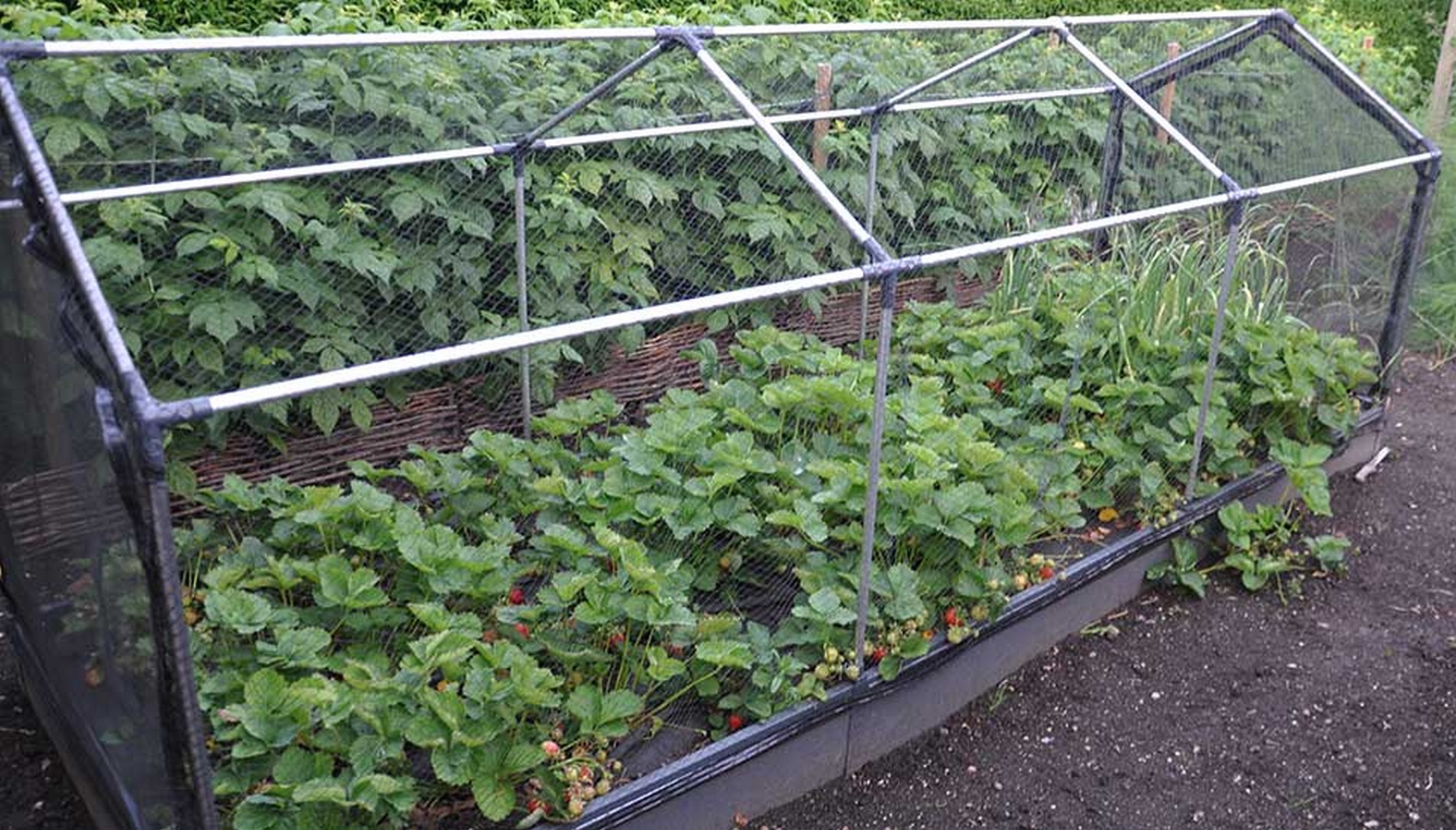 Strawberries protected by bird nets in TUNNEL raised beds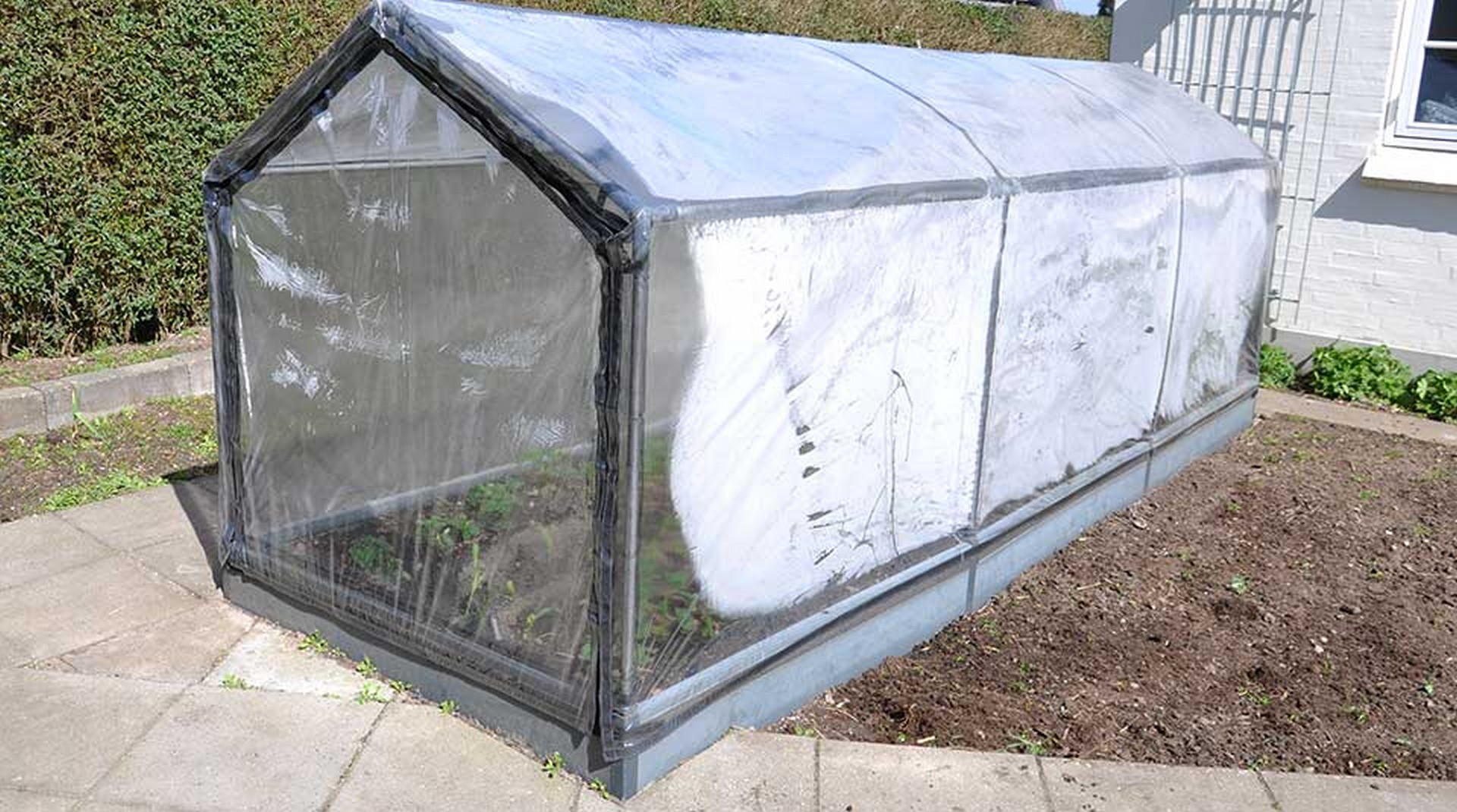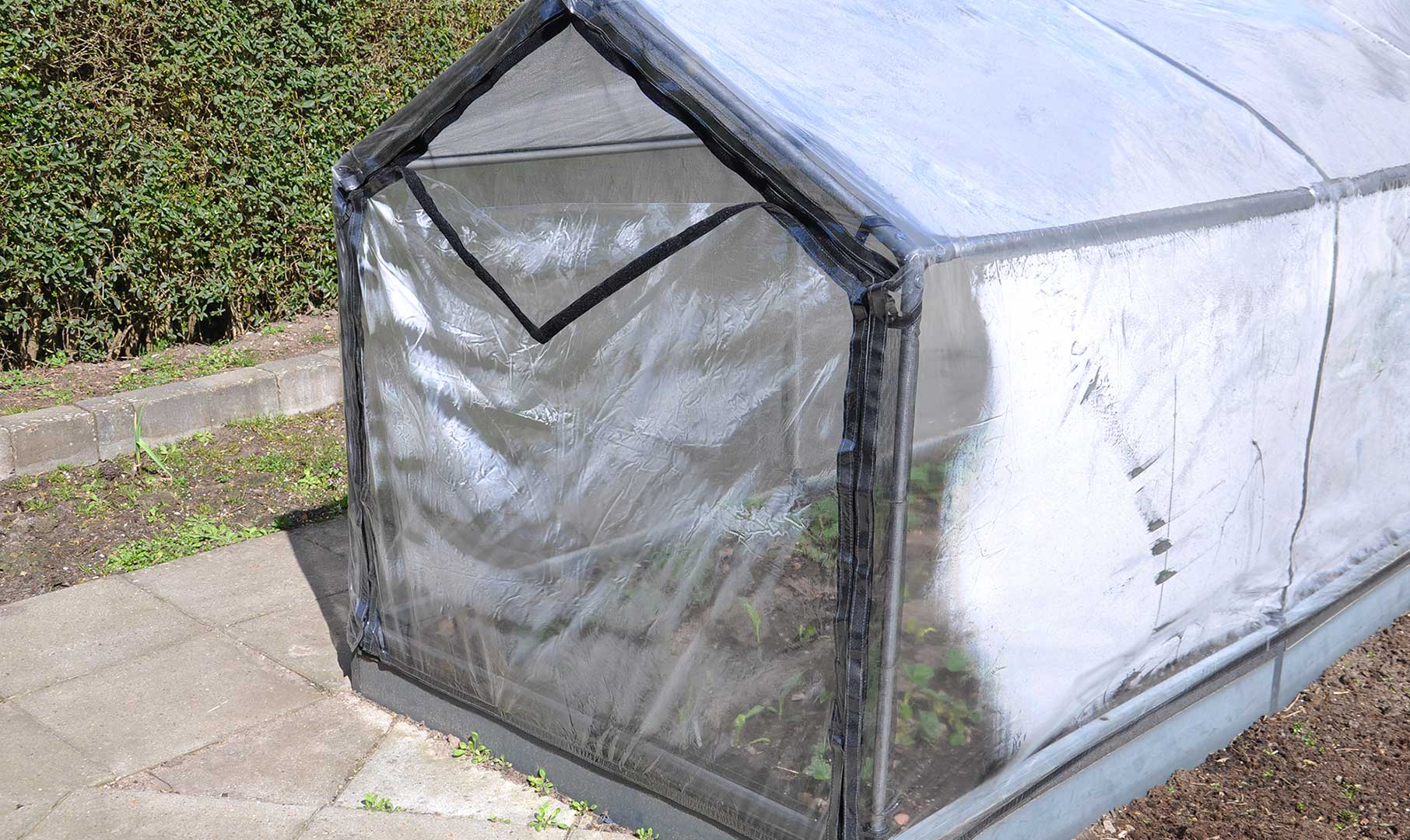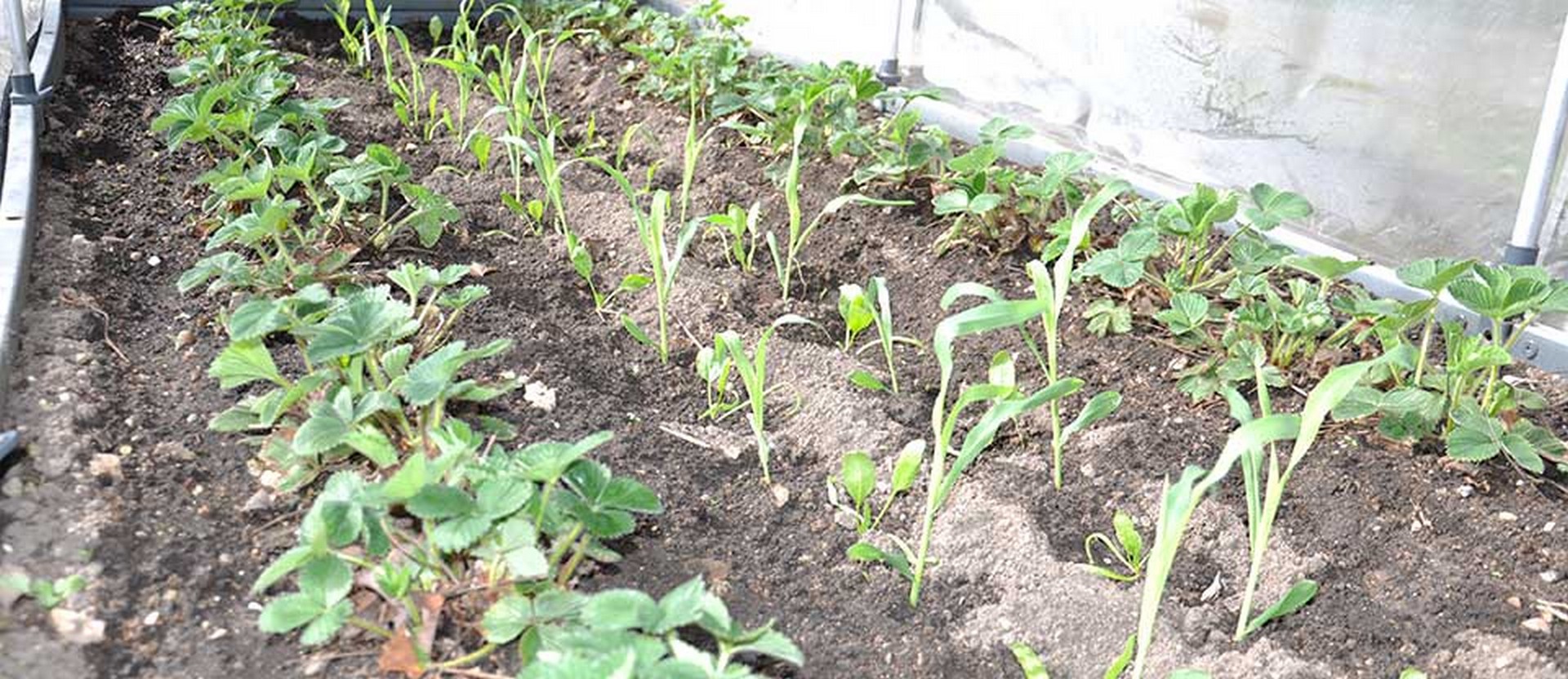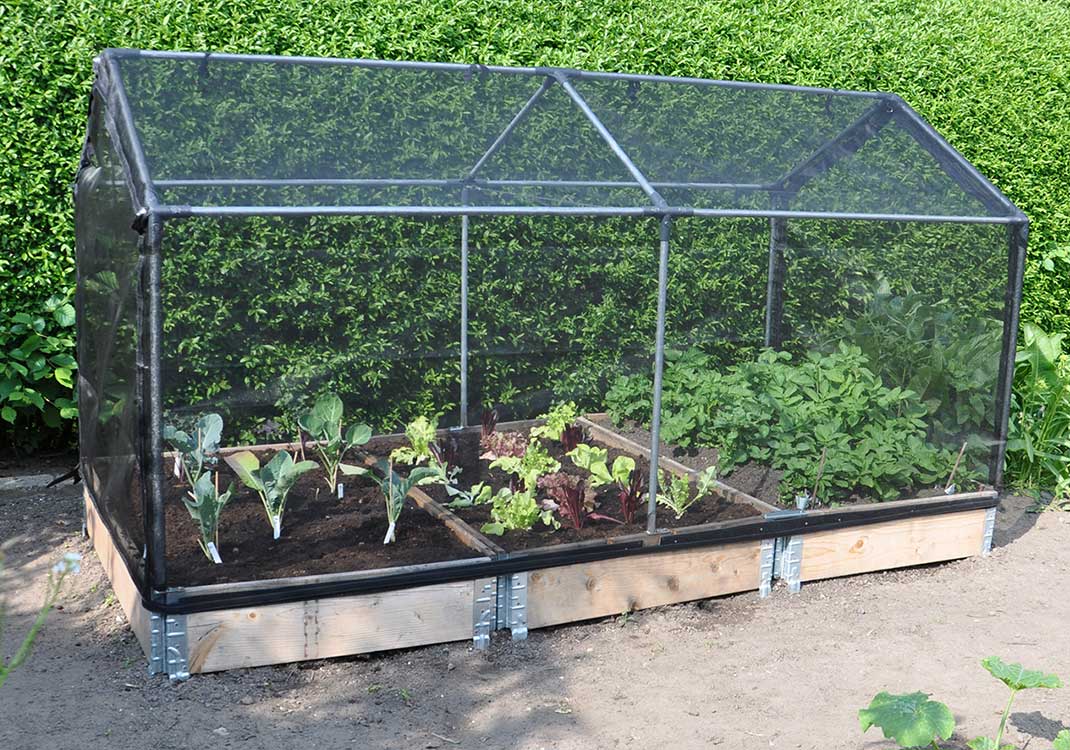 Tunnel superstructure for OWN RAINBED
Tunnel superstructure for OWN RAINBED
Now GrowCamp also offers a superstructure that can be mounted on its own raised beds. The raised beds must be either 120 x 240 cm or 120 x 360 cm.