GrowCamp's maintenance-free plant boxes are of a quality that lasts year after year. The self-watering planters are perfect for balconies, terraces and greenhouses.
The beds are available with wheels - then they can be easily moved in relation to heat and shelter, or if occasionally extra space is needed on the terrace or balcony. If you grow tomatoes, you will benefit from tying tubes that can be mounted on the plant box. When you tie the tomatoes up to the tube, the plants are in control even if the bed is moved.
The GrowWater self-irrigation system contains enough water for 1-2 weeks when the plants are the largest and it is the warmest (72 liters for beds 62 x 120 cm).
Here is how self-watering is mounted in a bed of 62 x 120 cm. The same principle applies to all GrowCamp standard dimensions: 44 x 44 cm, 44 x 90 cm, 62 x 120 cm, 120 x 120 - 240 -360 - 480 cm.
Read more about GrowWater self-irrigation here.
Detailed assembly instructions can be found under each individual size. See example here.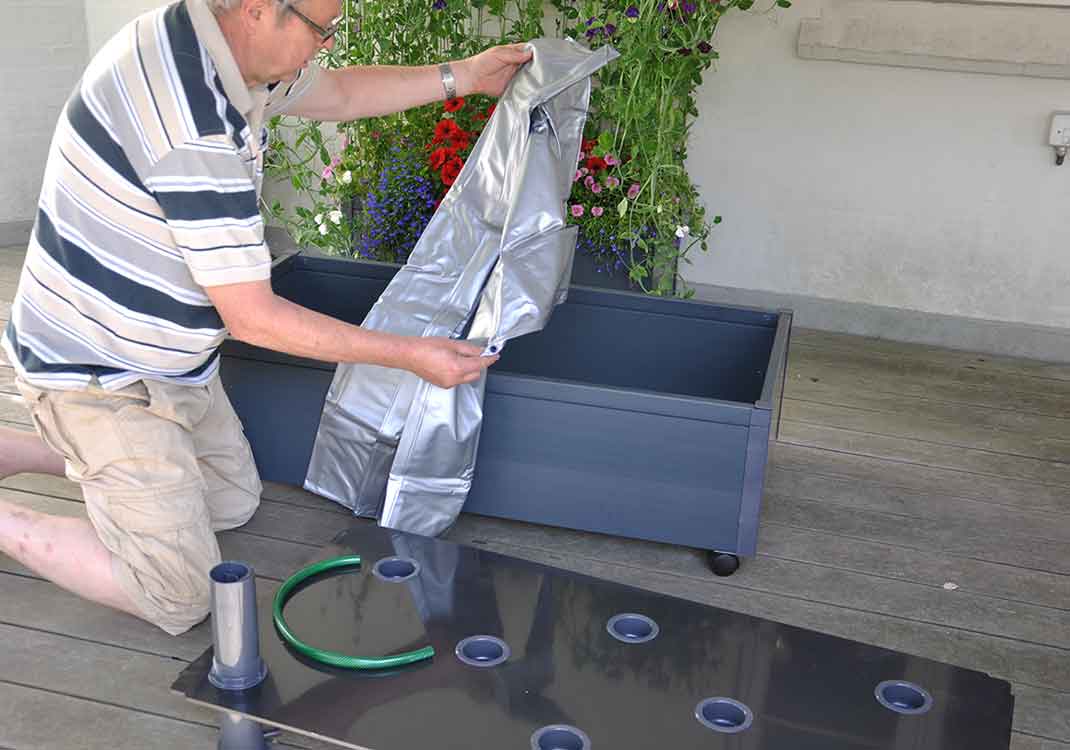 The self-watering bag is unpacked and placed in the bed.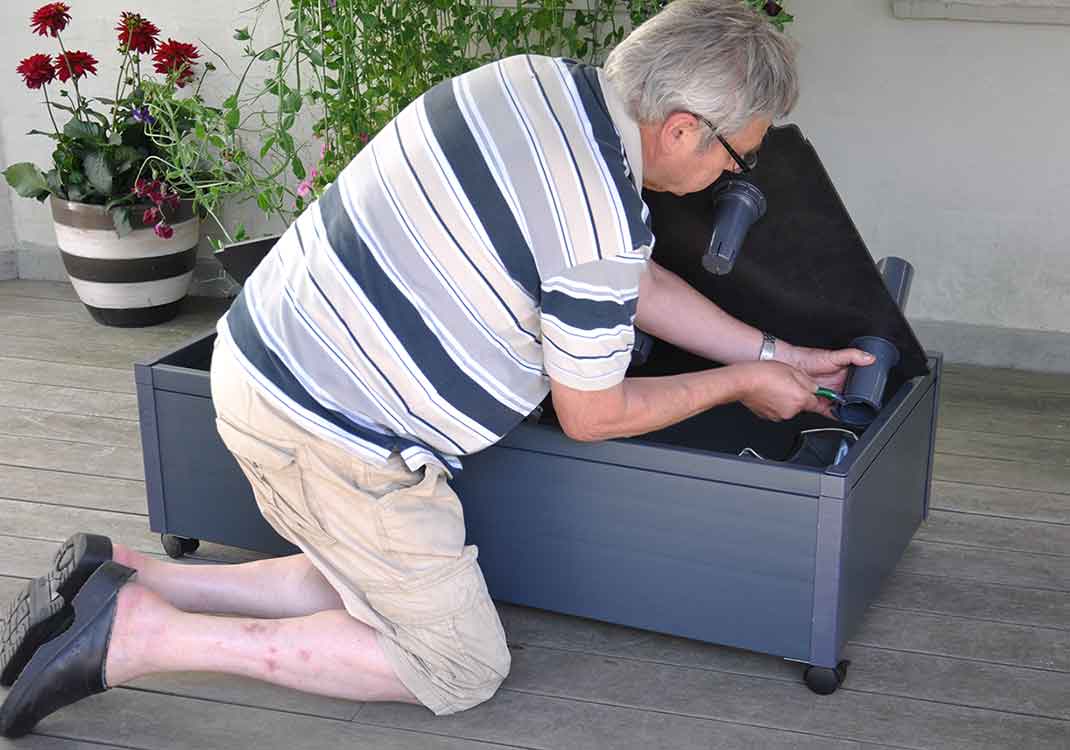 The drain stroke is mounted on the water control pipe before the bag is pulled around the plate.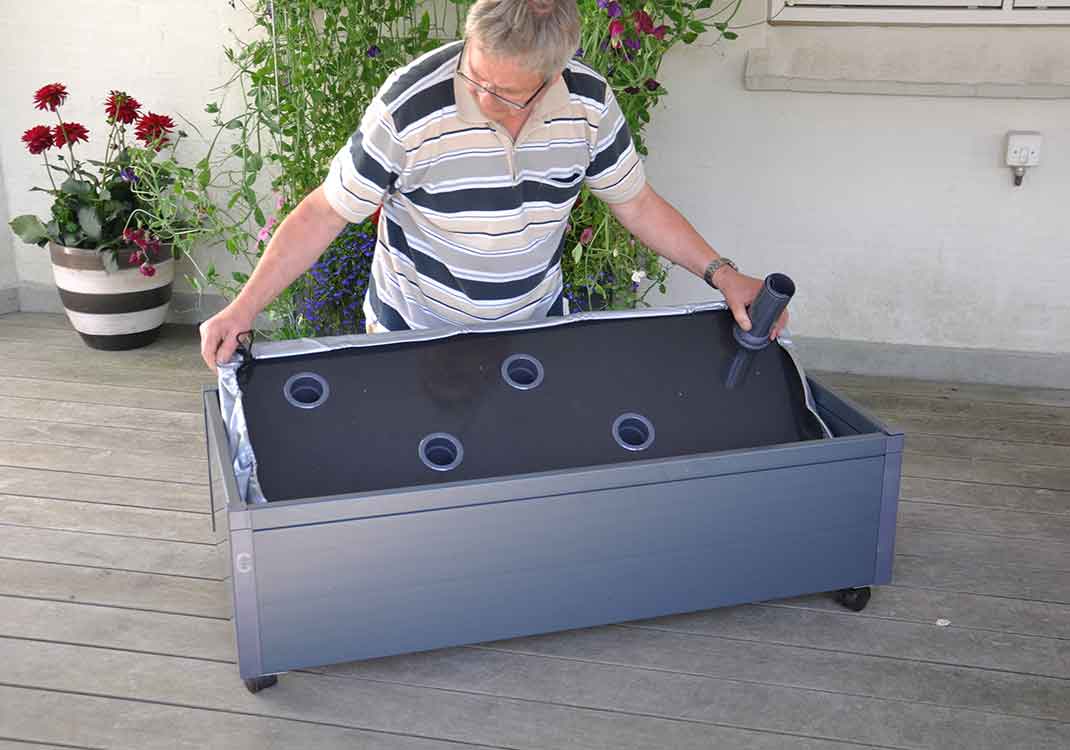 The bag is pulled up around the plate and laced up.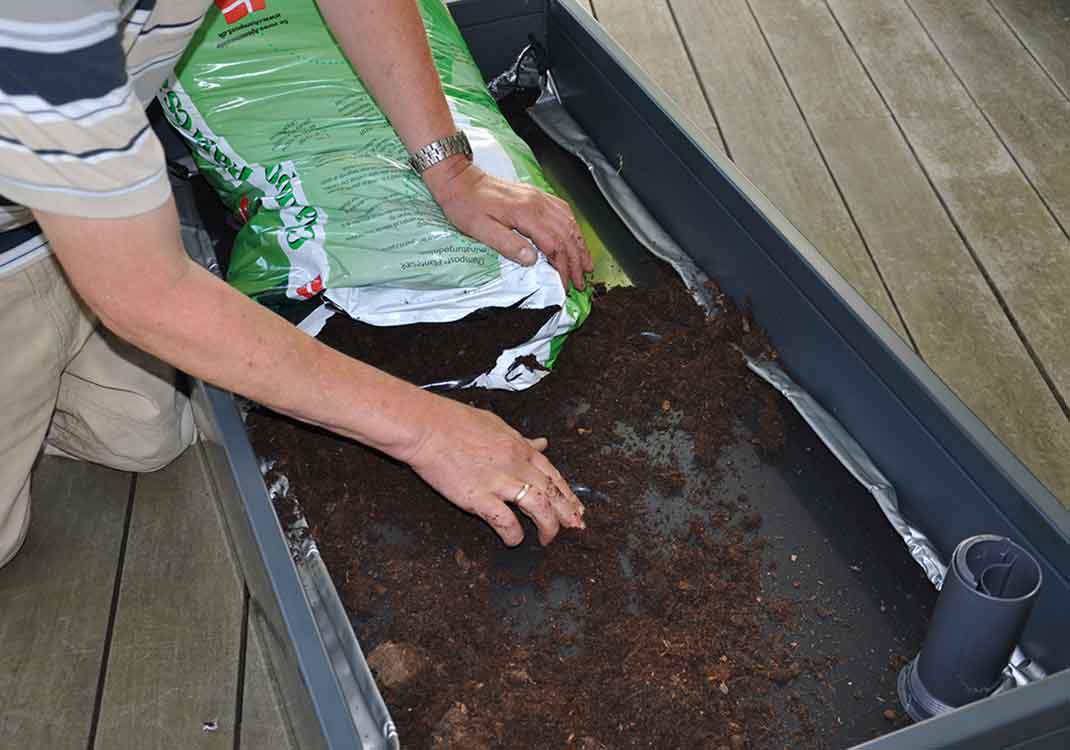 The soil is stuffed well into the capillary tubes.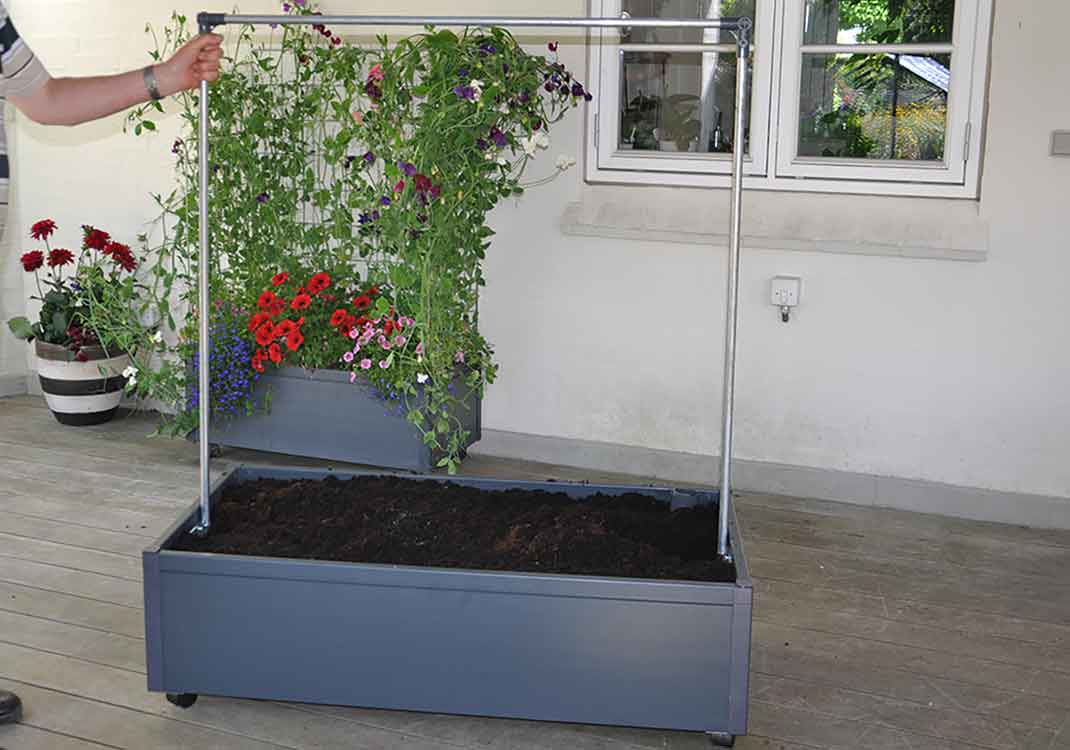 Finished bed with mounted binding tube.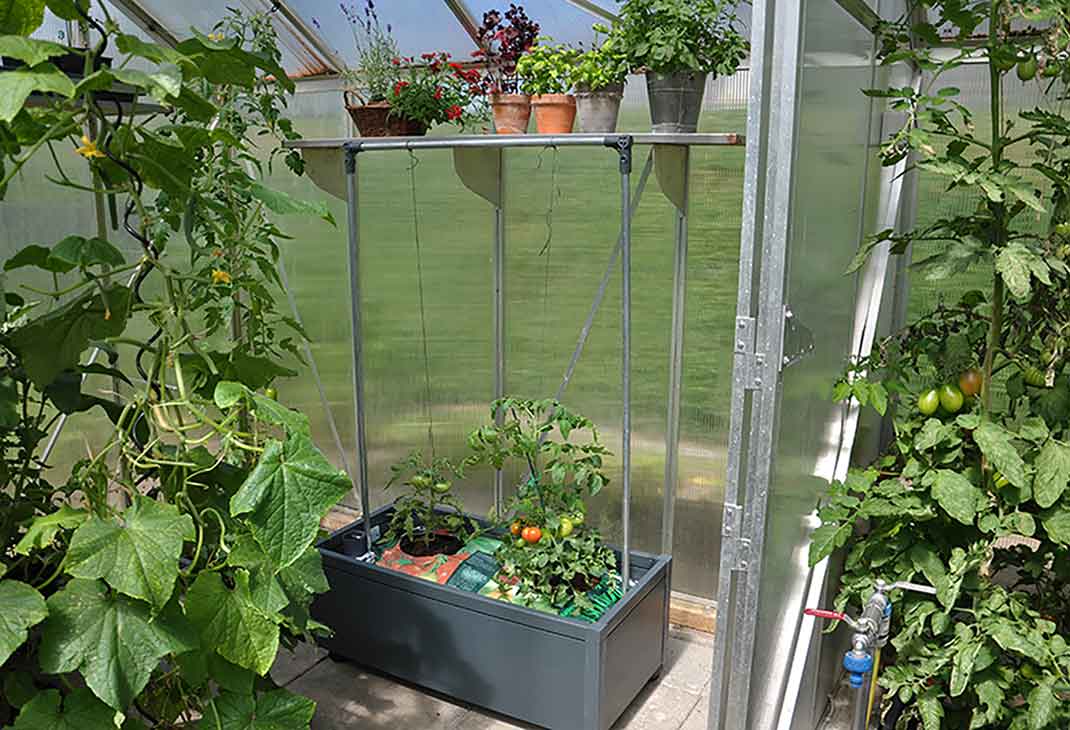 Self-watering bed 90 x 44 cm (same size as white capillary watering boxes) on wheels. Shown here with plant bag and binding tube.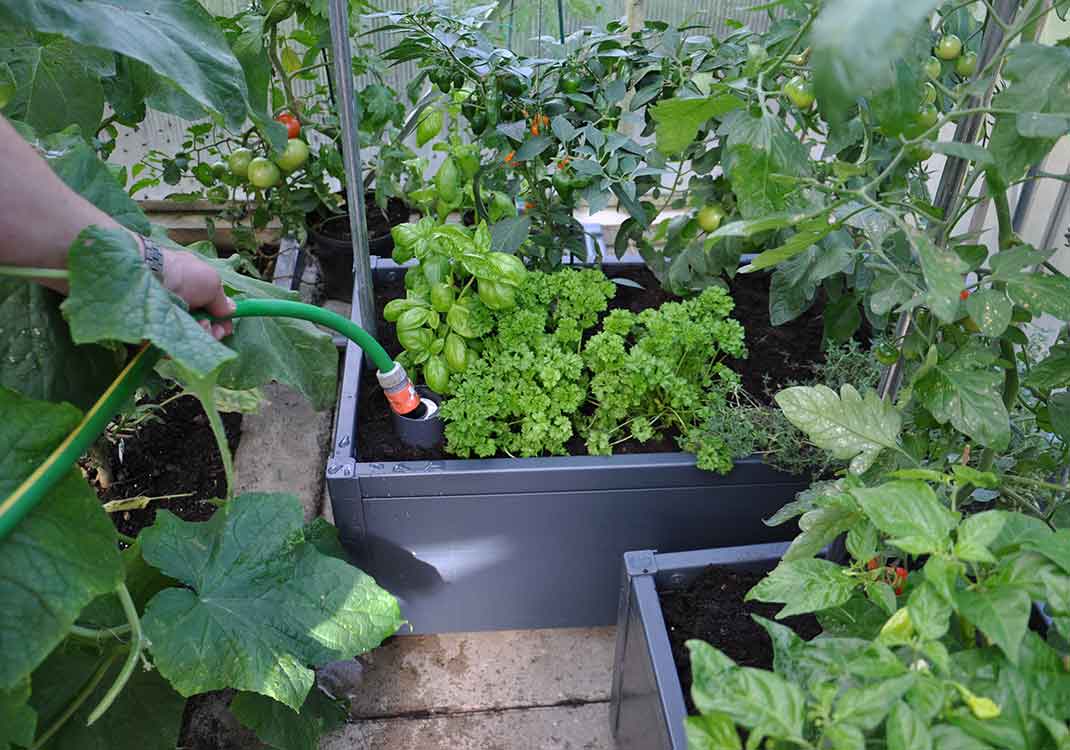 Large filling pipe - easy to add water.
Here it is shown that the self-watering boxes can also be placed immersed in a greenhouse.