Kitchen garden plans are there to be redone during the season should one get a sudden urge. It may be that there turns out to be free space that the plan has not taken into account, while at the same time being left with some small plants in surplus. It may also be that you just want to try out what can actually be done according to the motto "go-it-then-go-it" - and if it does not work, you have at least become a richer experience.
And that's just how an experiment prayed with bar beans now adds soil. It has always been the plan to put a cougette to spread in the middle of the bed when the beets were harvested - then the plant could do it as best it could, instead of the space under the pole beans just being wasted. On the other hand, the space up the poles could perhaps be utilized even better without compromising the bean harvest.
So now a cucumber has been planted by each of the two front rods - and I have no idea how it is going to go. The cucumber variety Green Fingers I have grown many years ago, where I managed to get some delicious smooth school cucumbers even in the open air. At that time, the main shoot on the plant was cut over the 4th leaf, forming a lot of new side shoots that spread out over the ground. I, on the other hand, have never tried to grow them vertically, and will probably have to help them grow up the stem along with a bean plant.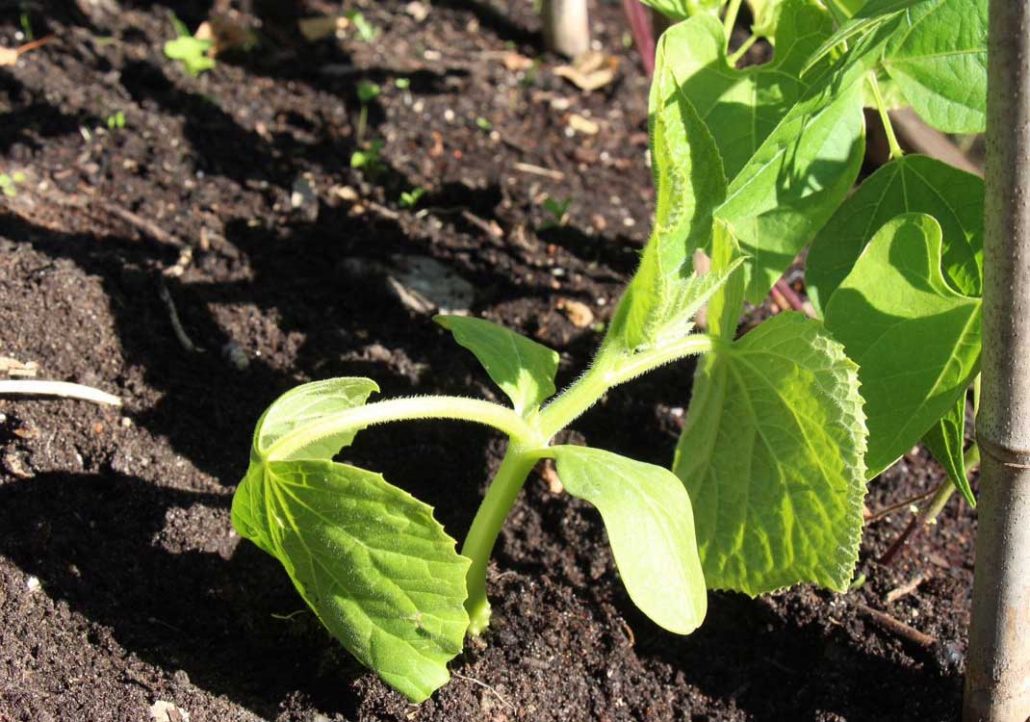 The cucumber seeds are planted so that the root collar is slightly higher than the surrounding soil - it is important that it can be kept fairly dry to avoid fungal attacks that kill cucumber plants.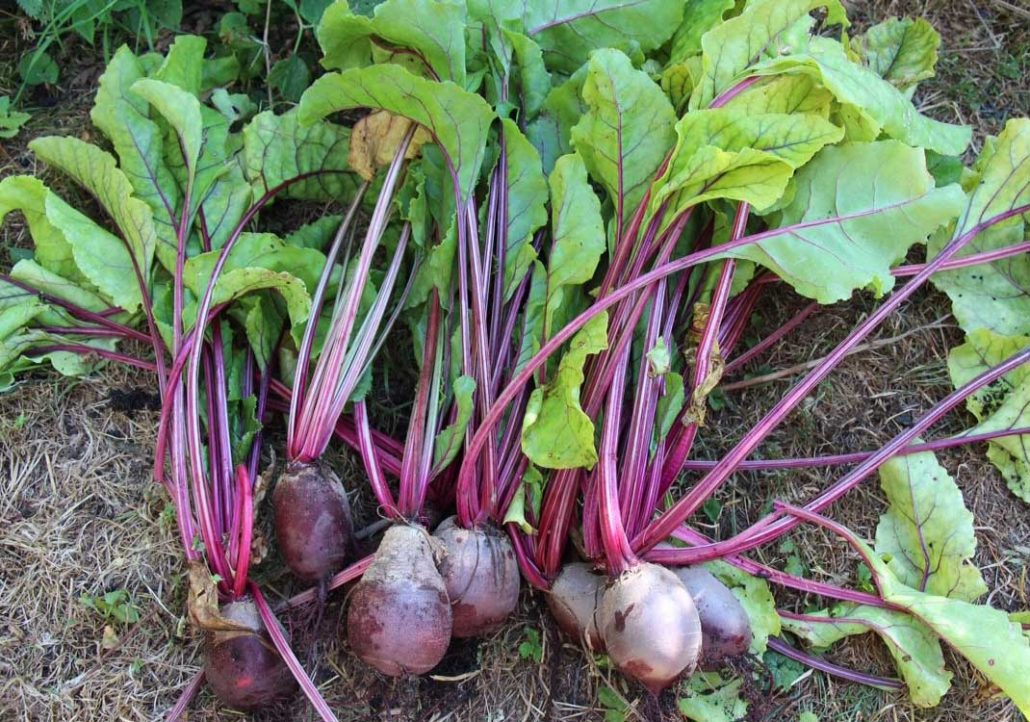 A bunch of beets was harvested to make room for both the cucumbers and the courgette. The size is suitable for this beetroot variety - if they are allowed to grow much larger, they risk becoming woody and less fine.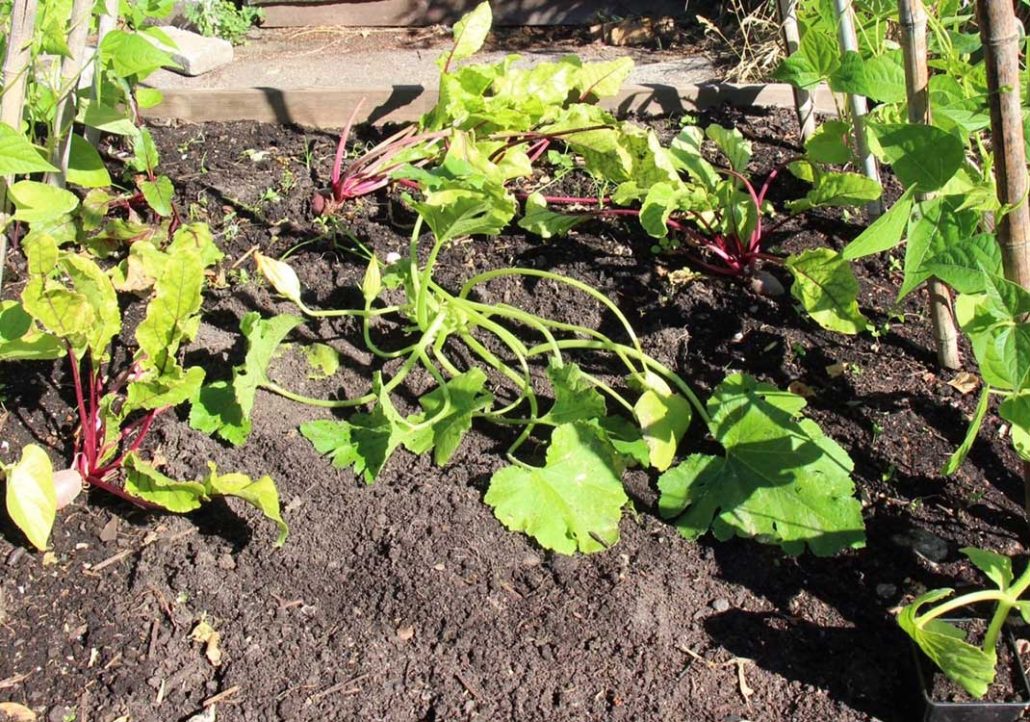 The courgette in the middle of the bed is a slightly ragged case, but it's not my own either? I took the chance and sowed the 4 year old seeds I had left, and not a single one sprouted - so for once I had to just pass the nursery for a plant. Had I thought better of it, I should have done a germination test a month ago.
Written by Peter Norris, June 28, 2018