It goes strong with the spinach here in the heat, way too strong.
Spinach is a spring and autumn crop that prefers slightly cooler temperatures, while in summer it quickly grows and blooms without yielding much leafy greens. It is a long-lived plant, which begins to flower when the day length reaches 13-15 hours sometime in May, and where the development i.a. can be accelerated by drought or high temperatures at the beginning of the month.
The bed has been watered, but the temperature the spinach has had to find itself in - so the stock run has started a few weeks earlier than usual. In late May, however, there is usually no more spinach to harvest, and the earliest can be sown again in late July, when the days begin to get a little shorter.
So today a solid portion of spinach has been harvested - 350 gr. Most will be used for stewed spinach tomorrow, while a smaller portion is included in tonight's summer salad. The first of the bed's 10 main salads is also ready to be harvested - and as a further contribution to the salad bowl, radishes can still be found between the potatoes, as well as some beetroot leaves and onion tops from a third of the mini kitchen garden's beds. Picked late afternoon where the bed is no longer so sunny, but should it have been just right, I should have harvested the fresh spinach and lettuce in the early morning hours, when the juice tension is greatest - and then rinsed and put the leaves in the fridge until they should used for evening.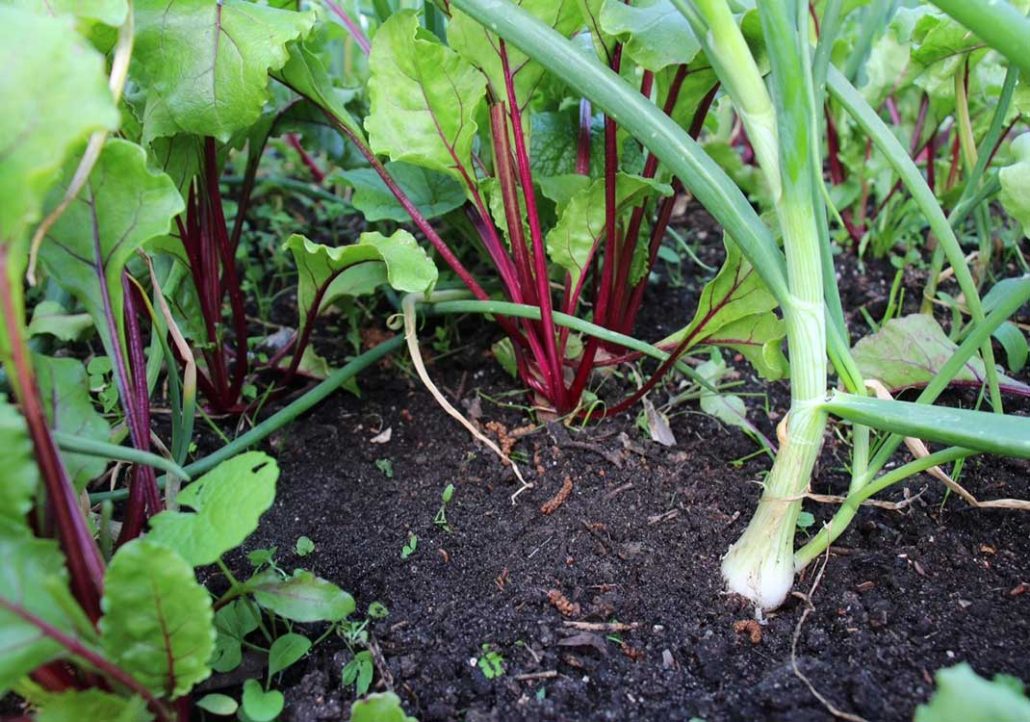 Written by Peter Norris, May 17, 2018