The potatoes grow quite well here in the heat - well helped by a little extra watering when it has been too dry. Here, about 4 mm of rain has so far fallen in May, and it is just now, when the tubers are starting to form, that the potato plants especially need water.
If the soil is not well moist when the small potatoes are the size of hazelnuts, give the plants 20-30 mm of water - which here in the bed corresponds to about 30 liters. And with a weather forecast that says pretty much dry (and at least less than what evaporates in the heat) for the next 14 days, I'm going out with the watering can tonight.
The approximately 30 cm high potato plants, on the other hand, do not leave much light for the radishes, which were sown in between the rows. Down in the dark, however, they have gradually gained a nice size, so today the first batch can be harvested.
In some, white areas are seen that are gnawed after the small black field snails. Last year's very humid weather led to a sharp multiplication of snails, which could possibly cause a bigger problem with them this year. It can especially affect new sprouts or small plants of lettuce, carrots, spinach, parsley roots and the like, where a bit of snail grain (Ferramol) can be sprinkled in the bed as a precaution. However, I have not done that myself here around the radishes - and unfortunately not where carrots were sown.
More on that later☹️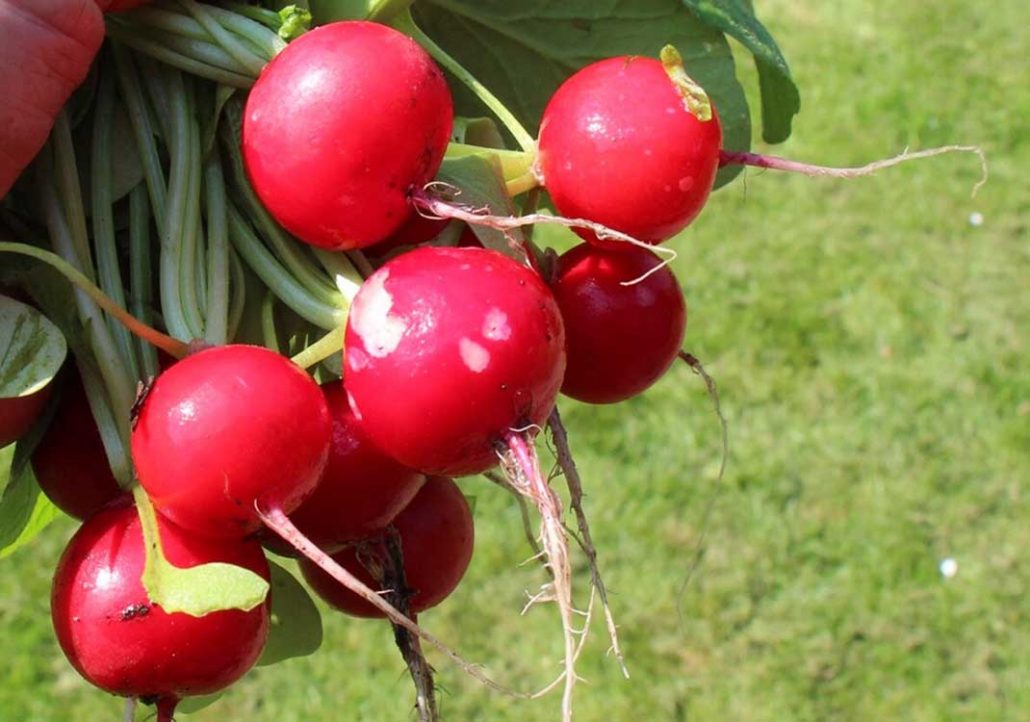 Written by Peter Norris, May 13, 2018