Start germinating potatoes as soon as you can get hold of seed potatoes - preferably in early February.
Put them in a cool room - max. 18 degrees. It should be as bright as possible. The light gives the potatoes short, strong sprouts that do not break when laid. Spray the potatoes regularly with water so that they do not dry out.
As soon as the danger of severe frost is over, you can put them out in the GrowCamp. The soil quickly warms up when the bed is covered with foil.
If there is a risk of frost, cover the potatoes with fibertex or other material that protects the plants. Turn on if necessary. a few block lights inside the tent at night - it raises the temperature a few degrees.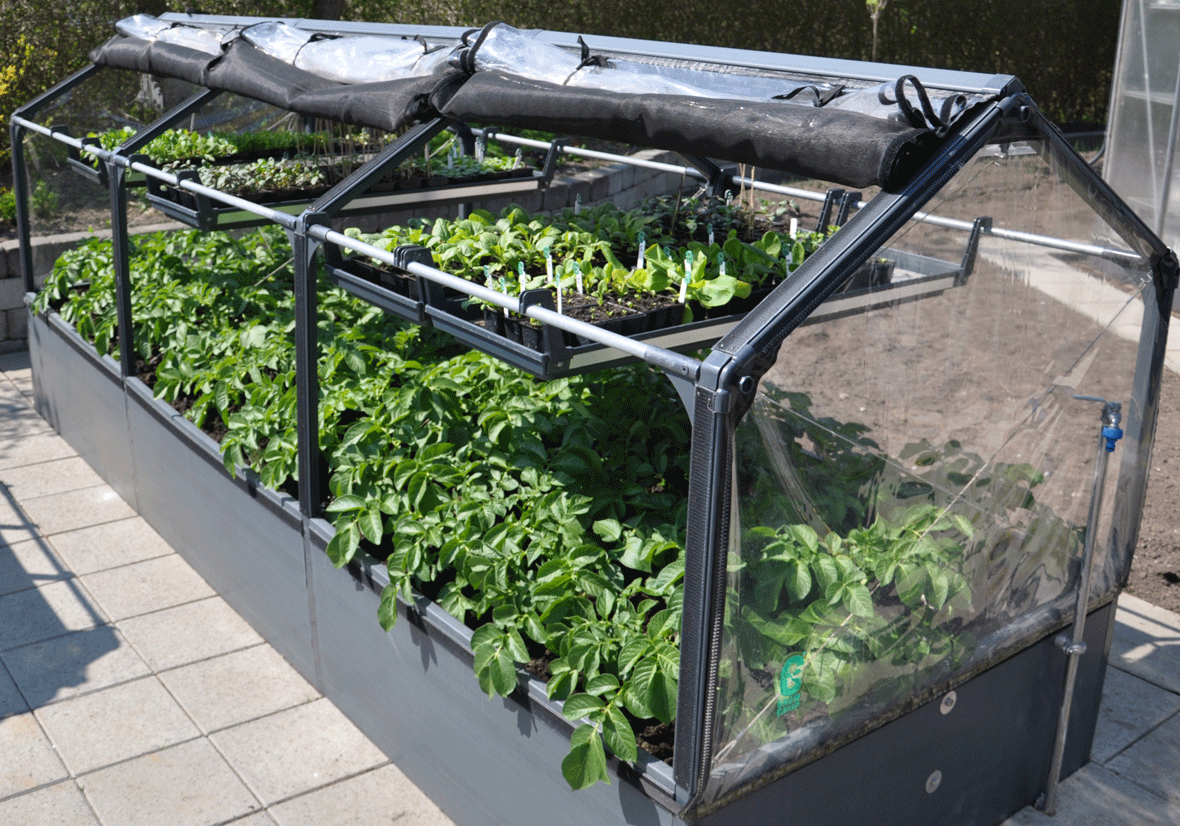 Here is GrowCamp stuffed with potatoes. At the top of the bed there are plant trays with lots of sprouted new plants.
When the danger of night frost is over, you can use the "top floor" - GrowCamp's plant trays to germinate lettuce, summer flowers and much more.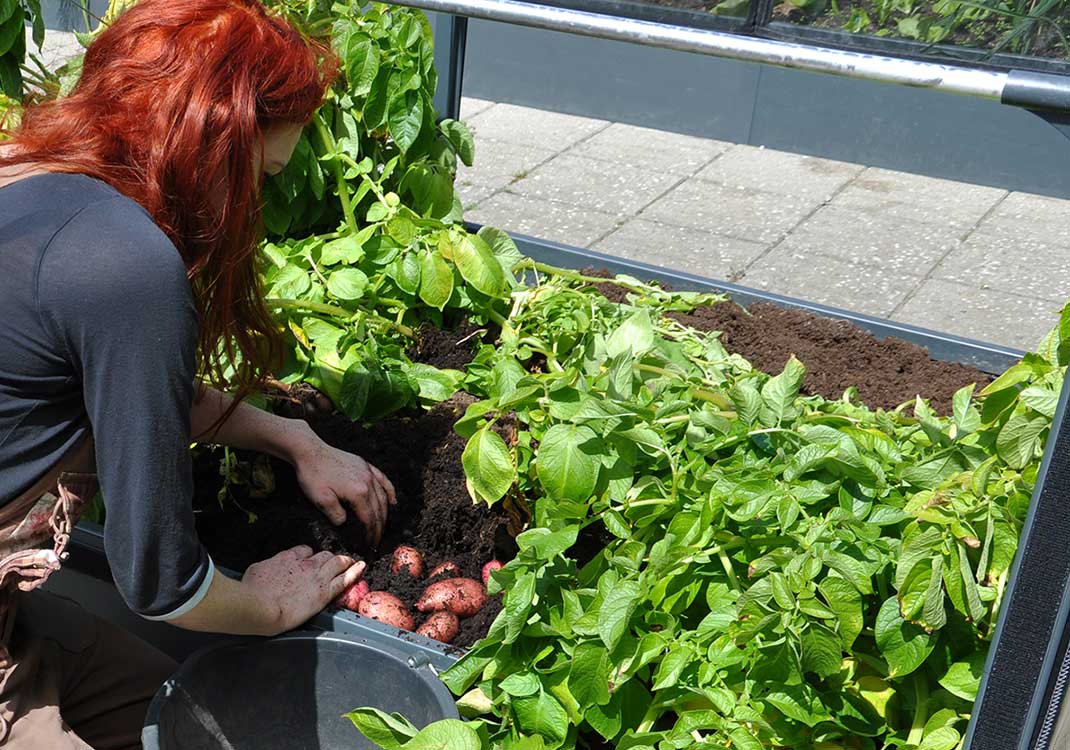 As soon as you start harvesting potatoes, you can take the plants from the "top floor" and fill in with. It usually fits that when the last potatoes are harvested, it's exactly time to sow or plant beans out - or e.g. chili and bush tomatoes.
The picture below shows potatoes that were dug up one of the first days of May.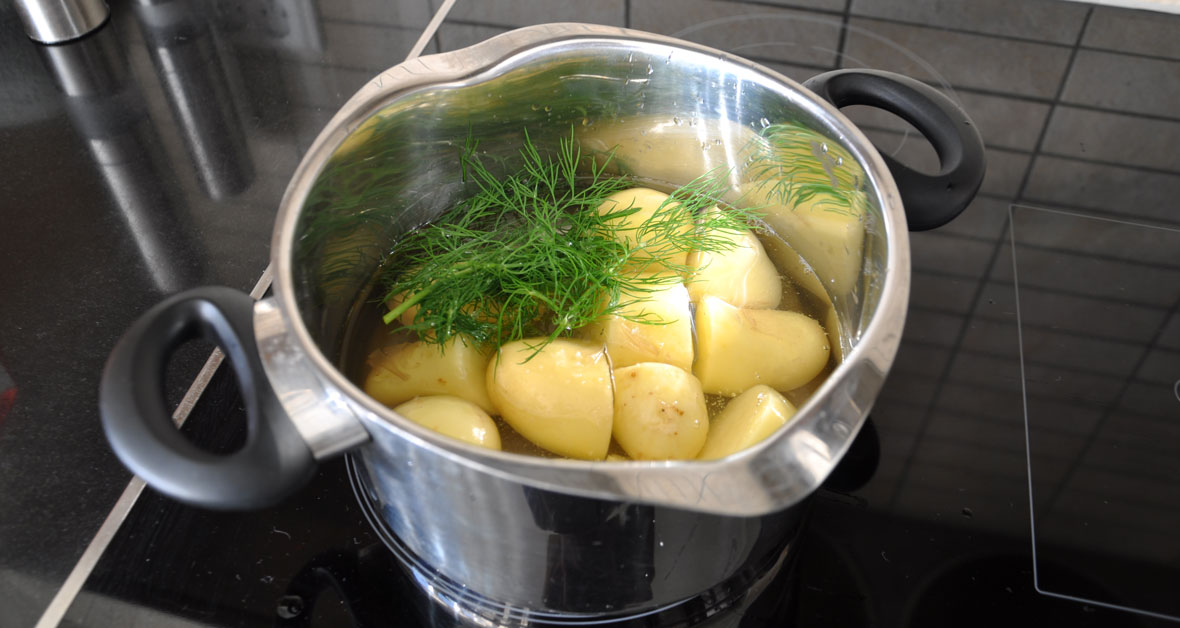 Below you can see what the bed looked like in late October, where chili, aubergines and much more were harvested.